With 24 years of professional coaching experience - from the professional leagues in Germany, to the National Leagues in Australia and New Zealand; all the way down to coaching U/10 players in the suburbs of Brisbane.
Let Coach Liam Flynn help your basketball organisation reach its full potential.
Coach Liam Flynn - Offensive Concepts video
This video is from a clinic I conducted at the Werribee Basketball Association in Melbourne, Australia. The video is over an hour in duration and features the following topics: General Coaching philosophy, Skill Development Drills, Getting more "Drill out of the Drill", Pick and Roll concepts and break down drills, Receiver Principles and breakdown drills. See examples below.
The video is available for AU $10.
To purchase and view, go to https://video.statetech.com.au/
Coach Liam Flynn – Individual Defence and Pick and Roll Videos
To purchase and view, go to https://video.statetech.com.au/
Individual Defence:
If Shooting is the premium skill on offence, then the ability to guard the ball and put pressure on your opponent individually is the premium skill on defence. In this video, I describe my personal philosophy on individual defence (which I call "Position Pressure") and explain my key teaching points in this area. You'll also see some of my favourite breakdown drills for guarding the ball in various situations – full court defence, guarding the ball on the perimeter and closing out drills.
Pick and Roll Offence:
In this video I explain the concept of playing offence to create advantages (not just creating a shot) and we use the Mid Pick and Roll as the method for creating these advantages. Specifically, I detail the way I teach players to set up their defender prior to the pick and roll, the reads I teach against different defences coverages, and how all five players react off the ball before and after the screen.
Coach Mike Longabardi Australia Tour Videos
The videos from NBA Cleveland Cavaliers Assistant Coach Mike Longabardi's coaching clinics in Australia from June/July 2018 are now ready for viewing.

Coach Mike Longabardi is a veteran of the NBA with over fifteen years coaching experience. He has won two NBA championships - in 2016 as the Assistant Coach of the Cleveland Cavaliers, and in 2008 as an Assistant Coach of the Boston Celtics.
Both of Coach Mike Longabardi's clinics in Adelaide, South Australia were filmed and can be purchased as one video package for AUD $20. There are over two and a half hours of high quality content on various topics, including Pick and Roll Offence, Set plays for Special Situations, Transition Defence and Half Court Defense.
To purchase and view the clinics, go to https://video.statetech.com.au/
Video Previews
---
---
A brief version of Liam's resume is below: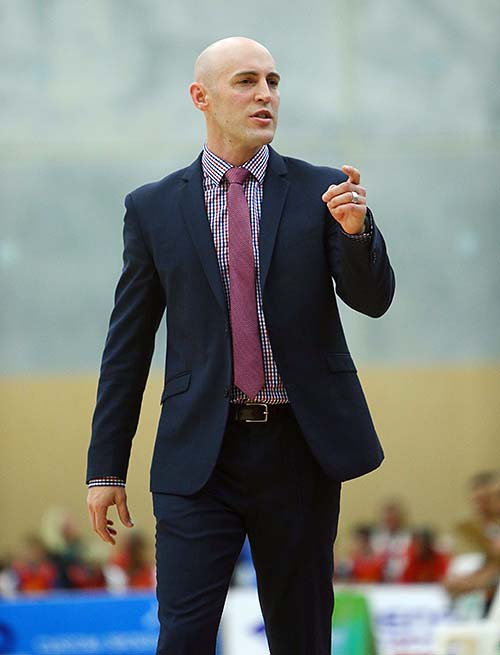 International Experience - NBA Consultant, Coach in the German Bunderliga & New Zealand NZNBL
Six years of Australian NBL Coaching experience - Assistant Coach Townsville Crocodiles 2010 - 2012, Adelaide 36ers 2008 - 2010
Fifteen years of State League/ABA Coaching Experience - Sturt Sabres, Townsville Heat, Southern Districts Spartans
Twelve Years coaching experience with State Teams - QLD U/18 Boys, SA Metro U/16 Boys & U/18 Boys; South Australia U/20 Men
Twenty Years Coaching experience at Junior Representative Level - Sturt (SA), Southern Districts (QLD) - U/12s through to U/20s
Masters in Sports Coaching (University of Queensland).
NCAS Level 2 Coaching Accreditation.